Screenwriting: The Business
The Calling Card Script
Paul Ashton
One of the most intelligent and innovative books on screenwriting, from one of the leading development producers at the BBC. Softcover, 242 pp. $28.00.
Getting Published
Harry Bingham
Getting Published offers advice on preparing your manuscript for sbumission, choosing your agent or publisher, writing the perfect submission package, understanding your publishing contract, working with publishers and the editorial process, and your role in publicising your work. Softcover, 365 pp. $29.00.
Tales from the Script: 50 Hollywood Screenwriters Share Their Stories
Peter Hanson & Paul Robert Herman
Discover the secrets of Hollywood storytelling in this fascinating collection, in which fifty screenwriters share the inside scoop about how they surmounted incredible odds to break into the business and succeed. Entertaining, informative, and sometimes startling, Tales from the Script features exclusive interviews with the film industry's top scribes, including John Carpenter, Nora Ephron, John August, Paul Schrader, David Hayter, Shane Black, William Goldman, and several others. Softcover, 343 pp. $19.99.
Mind Your Business: A Hollywood Literary Agent's Guide to Your Writing Career
Michele Wallerstein
This easy-to-read book includes valuable information on the agent/client relationship, how to network successfully, and the difference between agents, personal managers, business managers, and lawyers, as well as how to write an effective query letter, what's hot and what's not, and much more. Softcover, 205 pp. $29.95.
Backstory 5: Interviews with Screenwriters of the 1990's
Edited by Patrick McGilligan
This brilliant series continues with interviews of exceptional screenwriters creating " a snapshot of a profession in motion." Emphasizing the craft of writing and the process of collaboration, this new volume looks at how Hollywood is changing to meet new economic and creative challenges. Thirteen screenwriters are included. Softcover, 252 pp. $29.95.
The Screenwriter's Handbook 2010
Barry Turner
This Handbook is a practical and easy-to-use resource that covers every aspect of the scriptwriting industry. Whether you are writing for television or the movie screen, this companion pinpoints contacts in production and representation companies across the world and provides you with accurate and reliable information on festivals, grants, awards, organizations and societies. Now in its third edition, this version has been completely revised and updated for 2010. Softcover, 278 pp. $34.95.
On Screenwriting
Freddie Gaffney
On Screenwriting is designed to take complete screenwriting novices through the all of the steps necessary to write any kind of script that is to be staged for the camera -- be it a Hollywood feature film or an independent video production. In all this is a practical manual that engages with theory that can be applied to the practical constructional process. Softcover, 144 pp. $32.50.
The Hollywood Standard
Second Edition
Christopher Riley
This is the definitive guide to professional script formats, written by Hollywood's foremost authority. Inside you will learn how to use format to communicate your ideas clearly and powerfully, as well as how to eliminate common mistakes so your script looks professional. This new edition has been considerably expanded and updated. Softcover, $29.95.
Screenwriter's & Playwrights Market 2009
Writer's Digest Books
The 2009 Screenwriter's & Playwright's Market is your comprehensive and essential resource for finding the best opportunities and seeing your work come to life while getting paid for it. Softcover, 414 pp. $30.99.

2008 Writer's Market
87th Annual Edition
Robert Lee Brewer
Written by writers for writers and backed by 87 years of authority, Writer's Market is the #1 resource for helping writers sell their work and get published. This new edition includes complete, up-to-date contact information and submission guidelines for more than 3,500 markets, including literary agents, book publishers, magazines, newspapers, production companies, theatres, and more. Softcover, 1170 pp. $37.99.

2008 Writer's Market Deluxe Edition
Writer's Digest
The 2008 Writer's Market Deluxe Edition includes all the valuable information you expect in the standard guide, plus a one-year subscription to writersmarket.com. In addition to the 3,500+ listings in the Writer's Market, you'll have instant online access to another 2,500 listings that couldn't fit into the book--with daily updates. Softcover, 1170 pp. $61.99.
The Canadian Writer's Market:
17th Edition
Sandra B. Tooze
The Canadian Writer's Market is the authority on who publishes what and how best to bring your work to their attention. It offers practical advice on everything from manuscript preparation to copyright law, from information on pay rates to writers' workshops. This useful guide also includes comprehensive and up-to-date listings for a wide variety of publications, journals, agents, organizations, and courses. Softcover, 462 pp. $26.99.
Screenwriting: Insider Tips and Techniques to Write for the Silver Screen
Madeleine DiMaggio
Writing scripts for the big screen takes more than a good idea--it requires passion, perseverance, and insider know-how. The Only Writing Series You'll Ever Need: Screenwriting is an ideal resource for mastering the complete screenwriting process. Softcover, 217 pp. $12.95.
Billion-Dollar Kiss
Jeffrey Stepakoff
Jeffrey Stepakoff takes us behind the scenes to show what it's like to have a story idea one week and see it come to life and be seen by millions of people just a week later. Stepakoff also takes us inside the industry to explain what we're watching and why by exploring the growing problems of media consolidation, the effects of interference from executives, lack of diversity and what reality television is doing to quality scripted television. Hardco ver, 323 pp. $32.50.
Screenplay Story Analysis: The Art and Business
Art Garfinkel
Screenplay Story Analysis offers tips on the business aspect of being a story analyst that will prepare you for everything from finding clients to pleasing them to keeping them coming back. With a forward by Craig Perry, producer of such films as American Pie, Final Destination and Cats & Dogs, and insights from esteemed industry professionals like Brian Morewitz, VP Drama Development at ABC, this is a useful guide for breaking into the business. Softcover, 187 pp. $20.95.
Doing It For Money: The Agony and Ecstasy of Writing and Surviving in Hollywood
Daryl G. Nickens
Doing It For Money - a "behind-the-scenes" look at Hollywood through the eyes and pens of 48 top screenwriters. Personal, provocative essays take the reader on a wild ride through the failures and triumphs that go hand in hand with writing for movies and TV. This book also provides a treasure trove of insider advice on how to beat the system and avoid the pitfalls inherent in writing and selling a script. Doing It For Money: a unique view for pros and fans alike! Hardcover, 277 pp. $32.95.
Selling Your Story in 60 Seconds
Michael Hauge
This helpful guide, by a leading Hollywood script-consultant, will teach the reader how to design, perfect, and present the 60-second pitch. As such, the author outlines pitching templates for every genre, the 10 key components of a commercial story, the 8 steps to a powerful pitch, how to target your buyers, and much more. Softcover, 186 pp. $18.95.
Prepare Yourself for the Pitch
Judy Couihan & Eileen Quinn
A lively, confidence-inspiring and demystifying canter through the pitch process, this unique book is aimed at every aspiring and practising storyteller/filmmaker setting out to turn their Big Idea into a reality. Applying basic principles of salesmanship and a set of very practical tools gleaned from experienced practittioners, the reader will be able to craft a pitch that works.
This book is based on a series how-to lectures developed by the authors, who have a combined forty-years of experience in British film and television production, as well as interviews with many well know filmmakers and industry insiders. Softcover, 110 pp. $23.00.
The Devil's Guide to Hollywood
Joe Ezterhas
The Devil's Guide to Hollywood distills everything one of Hollywood's most accomplished screenwriters knows about the business, from writing advice to negotiation tricks, from the wisdom of past players to the feuds of current ones. Eszterhas dispenses advice as only he can: with his tongue planted firmly in cheek and a certain finger extended good-naturedly towards the sky. His tips on how to survive in Hollywood are based on his own rugged, real-life experiences, and are not just useful but vastly entertaining as well. Softcover, 397 pp. $32.95.
The Perfect Screenplay: Writing It and Selling It
Katherine Atwell Herbert
Veteran screenwriter and script analyst Katherine Atwell Hebert gives aspiring and experienced screenwriters an indispensable, insider's view of the process of conceiving, writing, and marketing a winning film or television script. Softcover, 217 pp. $22.95.


Author! Screenwriter! How to Succeed as a Writer in New York and Hollywood
Peter Miller
Unlike other books on the market, Author! Screenwriter! presents a clear distinction between the two industries, focusing on what makes one unique from the other -- and how you must customize your proposal and approach to be successful. This book provides a handy list of "dos" and "don'ts", sample inquiries and proposals, and success stories from the author's prestigious clients. Softcover, 311 pp. $19.95.
"I Liked It, Didn't Love It": Screenplay Development From the Inside Out
Rona Edwards & Monika Skerbelis
What happens to your screenplay or novel when it leaves your hands and is submitted to a studio or production company? What happens to it after it's optioned or sold? What does "in development" really mean? Rona Edwards and Monika Skerbelis shed light on all those questions for both those who are new to the business, and those already journeying through the storied halls at a film studio, television network, or production company. Softcover, 176 pp. $24.95.

Secrets of the Screen Trade: From Concept to Sale
Allen B. Ury
Finally, a practical, no-nonsense look at the real secrets of creating, developing, and maintaining a career in the unforgiving celluloid jungle. Whether you are a seasoned pro or a novice, Secrets of the Screen Trade will help you improve your writing, You'll learn how to create unforgettable characters, develop better structure for all movie genres, and get the inside track to selling your screenplay to Hollywood. Softcover, 165 pp. $24.95.

The Screenwriter's Legal Guide
Third Edition
Stephen Breimer
Whether you're a fledgling of established writer, The Screenwriter's Legal Guide helps you negotiate the best deal, protect your work and get fair compensation. Breimer, one of the most prominent entertainment lawyers in Hollywood, provides easy-to-understand guidance for all the legal and business issues involved in screenwriting. Softcover, 327 pp. $38.95.
Breakfast With Sharks: A Screenwriter's Guide
Michael Lent
In Breakfast With Sharks, you'll learn what to expect from agents and managers and who does what in the studio heirarchy. And most importantly, Breakfast With Sharks will help you nail your pitch so the studio exec can't say no. Rounded out with a Q&A section and resource lists of script competitions, film festivals, trade associations, industry publications and more, this book provides buisness advice for screenwriters at any stage of their careers. Softcover, 279 pp. $21.00.
The Script Is Finished, Now What Do I Do?
3rd Edition
K Callan
A useful, practical resource book for screenwriters which includes a guide to and profiles of agencies in the United States. Alternately called, "...a wise, honest and level headed approach to getting a writing career going" and, "...THE definitive book on the Hollywood power landscape", The Script Is Finished, Now What Do I Do? includes chapters on everything from query letters to unions and guilds. Softcover, 297 pp. $31.95.

Cool Million: How to Become a Million-Dollar Screenwriter
Sheldon Woodbury
In Cool Million, Sheldon Woodbury asks eleven seasoned screenwriters to recount their experiences of studio woe and blockbuster success. These interviews combine with his own insights, built from years of teaching dramatic writing at New York University, to make this book an indispensable tool for your million-dollar dreams. Softcover, 276 pp. $24.95.



The Everything Screenwriting Book
Robert Pollock
This book contains all the insider information you need to create a sellable script. You'll learn how to write a professional treatment, create credible dialogue, flesh out memorable characters, edit and rewrite like a pro, and find an agent and market your screenplay. No matter what your ambition in the film business may be, The Everything Screenwriting Book is packed with information that can make your dream come true. Softcover, 273 pp. $22.95.

From Reel to Deal
Dov S-S Simens
According to author: "After reading this book, there are no excuses! For everything, yes everything, needed to succeed as an independent filmmaker is in these pages." His former students include: Quentin Tarantino, Christopher Nolan, Baz Luhrmann, and Guy Ritchie. Dov S-S Simens's From Reel to Deel: essential reading for the budding writer, director, or producer.Softcover, 418 pp. $26.95.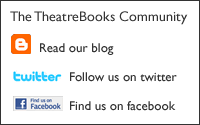 See also: