Dictionaries & Guides
The Arden Dictionary of Shakespeare Quotations
Jane Armstrong
The Arden Dicitonary of Shakespeare Quotations is a rich and diverse compilation of over 3,000 quotations from Shakespeare's plays and poems. Combining the Bard's most memorable phrases with less familiar gems, the Dictionary highlights Shakespeare's ability to express complexity of thought with linguistic agility, vivid imagery and humour, and highlights why his writing remains so popular today. Softcover, 396 pp. $20.00.
Globish: How the English Language Became the World's Language
Robert McCrum
In author Robert McCrum's fascinating analysis, the cultural revolution of our times is the emergence of English, a global phenomenon as never before, to become the world's language. Globish takes us on the riveting and enlightening journey of the spread of a global English, from the icy swamps of pre-Roman Saxony to the shopping malls of Seoul, from the study of 'crazy English' in China to crowds of juvenile wizards mobbing bookshops across the world. Hardcover, $32.95.
The Writer's Digest Character Naming Sourcebook
Sherrilyn Kenyon
Back in print and better than ever, The Writer's Digest Character Naming Sourcebook has been updated and expanded to help you find character names and their meanings quickly and easily. Hardcover, 486 pp. $27.50.
The Hero With a Thousand Faces
Joseph Campbell
Since its release in 1949, The Hero with a Thousand Faces has influenced millions of readers by combining the insights of modern psychology with Joseph Campbell's revolutionary understanding of comparative mythology. In these pages, Campbell outlines the Hero's Journey, a universal motif of adventure and transformation that runs through virtually all of the world's mythic traditions. Hardcover, $28.95.
The Oxford Companion to World Mythology
David Leeming
An enlightening journey deep into the world of myth, this comprehensive collection of the sacred and profane features: thousands of articles on heroes, villains, mythologists, and mythological approaches - the single most comprehensive reference in print, and over 90 black and white illustrations. Softcover, 468 pp. $29.95.
Clean, Well-Lighted Sentences: A Guide to Avoiding the Most Common Errors in Grammar and Punctuation
Janis Bell
This book is a concise and engaging piece for people who know what they want to write but who aren't entirely confident in their use of grammar and punctuation. This entertaining and respectful guide targets only the most common errors in American sentences. Janis Bell knows the questions that people ask, And she knows how to answer them in words that make sense, invite a smile, and remain memorable. Hardcover, 151 pp. $24.00.
The Cat's Pyjamas: The Penguin Book of Cliches
Julia Cresswell
Whatever you're trying to say, there are no two ways about it - someone's already been there before you. Here, beady-eyed word detective Julia Cresswell gets to the heart of the matter and looks at the history of some of the worst (and best) culprits, spilling the beans on their curious, often surprising origins. Softcover, 394 pp. $18.00.
Only in Canada, You Say: A Treasury of Canadian Language
Katherine Barber
In this charming volume, Katherine Barber gathers together more than 1,200 of the weird, wonderful, and just plain 'who-knew-it-was-Canadian' words and phrases that define life north of the 49th parallel. Softcover, 272 pp. $12.95.

Oxford Dictionary of Humorous Quotations
Ned Sherrin
A hilarious collection, full of wisecracks and wit, snappy comments and inspired fantasy, specially chosen by raconteur and broadcaster Ned Sherrin. Includes 5,000 hand-picked quotations to enliven any speech, over 200 subjects, from gambling to Hollywood, and the best lines from your favourite jokesters and wordsmiths. Softcover, 525 pp. $29.95.
Oxford Dictionary of Rhymes
From writing poems to writing birthday cards, and from the garret to the classroom, this dictionary provides invaluable rhyming reference. Clearly laid out and easy to use, it is a must-have for writers of all kinds a superb tool for English teachers, and a delight for everyone who likes to play with words. Includes: proper names, place names, and foreign terms used in English, special notes to help writers create new and unusual rhymes. Softcover, 415 pp. $18.95.

Oxford Dictionary of Phrase, Saying, & Quotation
Susan Ratcliffe
A rich profusion of proverbs, phrases, and quotations, arranged under a wide range of subjects, make this book the ideal place to look for an apt or pithy expression, or to explore the background of an extensive selection of related sayings and phrases. Hardcover, 689 pp. $44.95.
Oxford Canadian A-Z of Grammar, Spelling, & Punctuation
Katherine Barber & Robert Pontisso
In this easy-to-use guide, the dictionary editors at Oxford University Press Canada provide simple solutions to the most common language problems in a clear and eye-catching format. Softcover, 184 pp. $9.95.
The Elements of Style
Illustrated
William Strunk Jr. & E.B. White
The essential manual to written expression is now available in this deluxe hardcover edition, complete with a series of whimsical illustration by Maira Kalman. Hardcover, $35.00.

Slam Dunks and No-Brainers
Leslie Savan
With dazzling wit and acuity, three-time Pulitzer Prize finalist Leslie Savan dissects contemporary language to discover what our most popular idioms reveal about America today. Whether it's George Tenet convincing George W. Bush that finding WMD in Iraq would be a "slam dunk" or Microsoft telling you that its latest software is a "no-brainer," this bright, snappy language affects us all -- up close and personal. This marvelously original and informative book about the ever-changing American language will provide surprising insights into the way we talk. Hardcover, 340 pp. $33.95.


The Hollywood Standard
Christopher Riley
The simple format rules found in this book -- which you can learn in an hour -- come from Hollywood's top expert on script format and will guarantee that your script makes a winning first impression. Intended to be kept at a screenwriter's fingertips. The Hollywood Standard gives you what even the best script software can't: clear, concise instructions and hundreds of examples to take the guesswork out of a multitude of formatting questions that perplex even seasoned screenwriters, waste their time, and steal their confidence. Softcover, 171 pp. $24.95.

In Other Words: A Language Lover's Guide to the Most Intriguing Words Around the World
Christopher J. Moore
In Russia, "razbliuto" describes the pain of lost love; in Spain, a passionate spirit is embodied in "duende", and in Norway, the value of knowledge is expressed in "kunnskaping". Take a trip around the world in words and unlock the meaning of some of the most insightful, intriguing and satisfying expressions on the planet, for which there are no English equivalents. Hardcover, 127 pp. $18.95.

Eats, Shoots and Leaves: The Zero Tolerance Approach to Punctuation
Lynne Truss
Through sloppy usage and low standards on the Internet, in e-mail, and now "txt msgs," we have made proper punctuation an endangered species. In Eats, Shoots & Leaves, former editor Lynne Truss declares that it is high time that we give commas and semicolons the respect that they deserve. This runaway bestseller is perfect for those who love punctuation and get upset when it is mishandled. As Truss would say, "Sticklers unite!" Hardcover, 209 pp. $26.00.
Oxford Dictionary of Dance
Debra Craine & Judith Mackroll
The boundaries of dance have been radically redrawn over the last twenty years. This wide-ranging dictionary covers the explosion of new dance languages and choreography, and the growing appreciation of dance forms from around the world, as well as classical ballet, modern dance, companies, productions, dancers, and technical terms. Softcover, 527 pp. $25.95.

The Cambridge Guide to English Usage
Pam Peters
This book is an indispensible new A-Z reference to English usage for the twenty-first century. It covers more than 4,000 points of word meaning, spelling puncuation, grammar and style on which students, teachers, writers and editors regularly seek guidance. It also addresses larger issues of inclusive language, and effective writing and argument, and provides guidance on grammatical terminology. Hardcover, 608 pp. $52.95.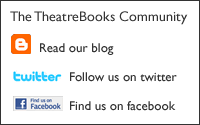 See also: