Comedy

The Comedy Bible
Brian McKim & Traci Skene
From improv to standup, and from satire to slapstick, this essential guide will show you how to get yourself a cult following or achieve mainstream success in comedy. Ha! Hardcover, coil-bound. 250 pp. $27.50.

Getting the Joke: The Inner Workings of Stand-Up Comedy
Oliver Double
Charting its evolution from American vaudeville and British music hall over a century ago, to the comedy clubs and stadium gigs of today, Oliver Double acts as a lively guide to the stand-up scene past and present and the impact of recorded and televised shows in more recent years. In addition to the historical survey, he delves into the comic's arsenal of skills to analyse the features that set it apart from other forms of comedy. Softcover, 320 pp. $27.95.
Show Me the Funny!
Peter Desberg
Show Me the Funny offers an innovative, insider's perspective on how comedy writers improvise, create, pitch, and think. Softcover, 345 pp. $19.50.
Olde Charlie Farquharson's Testament
Don Harron
First published in hardcover in 1978 with seven printings of that edition alone, Olde Charlie Farquharson's Testament has truly become a Canadian classic. It covers all books of the Olde Testament in Charlie's own inimitable words, starting with The First Book of Moeziz, followed by Exxodust, Levickedness, Nummers, Due to Run on Me, Joshawa and all the rest. Softcover, 160 pp. $14.95.
Yuk Yuk's Guide to Canadian Stand-Up
Mark Breslin
Narrated by Yuk Yuk's founder Mark Breslin, these 5 CDs capture the stories, spirit and non-stop laughter that have been the past 35 years of the legendary Toronto comedy club. Featuring early performances from some of the world's biggest stars of comedy, such as Jim Carrey, Russell Peters and Norm Macdonald, Breslin's collection manages to capture the heart of Canadian comedy. Audio CD. $34.99.
I'm Dying Up Here
William Knoedelseder
In the mid-1970s, Jay Leno, David Letterman, Andy Kaufman, Richard Lewis, Robin Williams, Elayne Boosler, Tom Dreesen, and several hundred other shameless showoffs and incorrigible cutups from all across the country migrated en masse to become part of the burgeoning community of comedians in Los Angeles, the new home of Johnny Carson's Tonight Show. In I'm Dying Up Here, William Knoedelseder tells the whole story of sex, drugs, dreams, laughter, and the players who would achieve stardom at any price. Hardcover, 280 pp. $31.95.

Voices from the Wings
Ned Sherrin
Voices from the Wings is a collection of thousands of anecdotal gems, witty or malicious putdowns, potted biographies, and caustic one-liners from the lively worlds of the performing arts. Lovers of showbiz in all its forms, from theatre to television and musicals to operetta, will welcome this new edition of a much-admired work, now extensively revised and expanded. Hardcover, 421 pp. $27.95.
Writing the Comedy Film
Stuart Voytilla & Scott Petri
This book takes you into the world of comedy and helps you discover what makes us laugh. Using concise examples from our comedy masters - from Preston Sturges to the Farrelly Brothers - Voytilla and Petri show you how to apply the time-proven "tenets of laughter" to your comedy writing. With easy-to-use guidelines, learn the successful mechanics and characteristics of various comic story forms. Softcover, 200 pp. $20.95.
Comedy at the Edge
Richard Zoglin
In the rock-and-roll 1970s, a new kind of outlaw hero emerged on the American cultural scene. Joining the guitar slingers and underground writers of the previous decade was a mixture of social commentator and rock star: the stand-up comic. Inspired by the fearless Lenny Bruce, breakthrough comics like George Carlin, Richard Pryor, and Robert Klein, and later, Steve Martin, Albert Brooks, Robin Williams, and Andy Kaufman, took the country by storm, packing nightclubs and concert halls, recording bestselling albums, and, along the way, inventing a new voice for American entertainment: smart, wild, wised-up, and disdainful of boundaries. This is their story. Softcover, 247 pp. $16.50.
Horribly Awkward: The New Funny Bone
Edwin Page
Awkward comedy - the kind that makes us laugh and wince at the same time - has never been so popular. This book looks at leading pioneers of the obscene, the cringeworthy and the extreme. It includes the analyses of recent UK successes, old favourites, as well as hugely succesful US animations. Softcover, 272 pp. $21.00.
Why Is That So Funny?
John Wright
Why Is That So Funny? starts with a discussion of the various types of laughter that can be provoked by performance. It then presents graduated sequences of over a hundred games and exercises devised to demonstrate and investigate the whole range of comic possibilities open to a performer and to test every assertion made. Softcover, 334 pp. $19.95.
Vaudeville Humor: The Collected Jokes, Routines , and Skits of Ed Lowry
Edited by Paul Levitt
This book contains vaudeville skits, jokes, and routines from the first three decades of the twentieth century originally compiled by comedian Ed Lowry, revised in this edition by Paul Levitt. Although occasionally found in bits and pieces in anthologies and in some period dramatic comedies, vaudeville humor has never before been available in one collection. Softcover, 463 pp. $22.50.
Funny You Should Say That
Edited by Andrew Martin
In this handbook, the lines we all wish we could have said are arranged thematically and cover all aspects of life. Within each theme, the quotations are place chronologically, providing a real sense of the development of the thoughts about each subject - as well as seeing how jokes evolve over the years and, in somem cases, who "borrowed" from whom. This book is a browser's delight, and should be enjoyed at leisure. Softcover, 510 pp. $22.50.
Man Walks Into a Bar
Stephen Arnott
Packed full of thousands of jokes and alphabetically organized into hundreds of topics from accountants to zebras, this book offers you a massive collection of over-the-top jokes that will have everyone laughing out loud. Softcover, 477 pp. $18.50.

Born Standing Up: A Comic's Life
Steve Martin
Steve Martin is and always has been a writer. In this subtly intimate memoir, Martin illuminates the sacrifice, discipline and originality that made him an icon and informs his work to this day. While telling his story he also paints a vivid portrait of his times from "free love " to the Vietnam war and student protests. Whether as a performer, actor or writer, Martin's memoir reveals the unique qualities that have inspired his creativity. Illustrated with over forty photos from his personal collection. Softcover, $17.50.
Only Joking
Jimmy Carr & Lucy Greeves
A seriously funny exploration of the world's most amusing subject: Jokes. Why do we laugh? Why is it that women have such a hard time remembering punch lines? And why did the chicken cross the road? In Only Joking, star comedian (and host of TV's Distraction) Jimmy Carr and Lucy Greeves probe these questions and more as they take an in-depth look at humor through its purest verbal form, the joke. Packed with comedic insight and quips from comic geniuses such as Sigmund Freud, Steve Martin, and Sarah Silverman, Only Joking is a rollicking analysis of why joking will always be close to the human heart--and an irresistible exploration of humor that makes clear why we need a good laugh now more than ever. Hardcover, 300 pp. $30.00.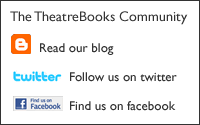 See also: