Prose by Playwright
The Art of Translation
Ranjit Bolt
In this book, Ranjit Bolt take what is essentially a practitioner's view of the art of literary translation. Hardcover, 58 pp. $23.50.
Day out of Days: Stories
Sam Shepard
From one of America's most admired playwrights comes this collection of stories set mainly in the fertile imaginative landscape of the American West. Made up of short narratives, lyrics, and dialogues, Day out of Days sets conversation against tale, song against memory, in a cubistic counterpoint that finally links each piece together. The result is a stunning work of vision and clarity imbued with the vivid reverberations of myth -- Sam Shepard at his flinty-eyed, unwavering best. Hardcover, 282 pp. $32.00.
I Remember Nothing and Other Reflections
Nora Ephron
Building on the success of her previous book, I Feel Bad About My neck, Nora Ephron offers stories of the pas, present and future that are filled with insights and observations that instantly ring true. Softcover, 140 pp. $16.00.
Blue Nights
Joan Didion
From the acclaimed writer of The Year of Magical Thinking comes a work of stunning frankness about losing a daughter. Richly textured, incisive, haunting, and profoundly moving, Blue Nights examines Joan Didion's thoughts, fears, and doubts regarding having children, illness, and growing old. Hardcover, 188 pp. $27.00.
The Secret Knowledge
David Mamet
After writing an article for The Village Voice in 2008 titled "Why I am No Longer a "Brain Dead Liberal'" he was asked to write (or so he claims) a book on politics. This is that book. Hardcover, 242 pp. $32.50.
News: Postcards from the Four Directions
Drew Hayden Taylor
In this collection of short humourous essays originally written for the popular media, playwright, novelist, and screenwriter Drew Hayden Taylor sends his readers fascinating and exotic postcards from his globetrotting adventures, always on the lookout for the NEWS about Aboriginal peoples around the world.

Nothing ... Except My Genius: The Wit and Wisdom of Oscar Wilde
Oscar Wilde
Known and celebrated across the world for his sharp tongue and even sharper pen, and a man who built his life around the principle that 'Life is much too important a thing ever to talk seriously about it', Oscar Wilde produced some of the wittiest, most pointed, cleverest and most pithy words ever written down. Including advice and judgement on self-denial, conversation skills, prayer, fiction, aristocracy and hats, this is a marvellous collection of the finest quotes from a master of wordplay. Softcover, 56 pp. $14.00.
The Decay of Lying and Other Essays
Oscar Wilde
Calling on diverse examples -- from Ancient Greek sculpture to contemporary paintings -- Oscar Wilde's brilliant essay "The Decay of Lying" creates a witty paradoxical world in which the only Art worth loving is that built on complete untruths. This edition also contains several other essays, including "Pen, Pencil and Poison" and "The Truth of Masks." Softcover, 321 pp. $14.00.
Texts for Nothing and Other Shorter Prose
1950-1976
Samuel Beckett
This is the last of three volumes of shorter prose to be collected in the Faber edition of the works of Samuel Beckett. Most were written in French, and can be grouped within sequences: "Texts for Nothing", "Fizzles", and "Residua". All of these works demonstrate that the short story is one of the recurrent modes of Beckett's imagination, and occasioned some of his greatest writing. Softcover, 181 pp. $18.00.
My Other Woman
Pauline Carey
In My Other Women, Pauline takes a sidelong, sardonic look at the institution of marriage though the eyes of a young woman who wants no part of it. Andrea Dermont is a gifted, determined young actress who creates a life and career for herself in the wave of theatrical innovation that erupted in Toronto in the 1960s. Believing that an artist with ambition must guard her independence, Andrea chooses to avoid marriage, but she can't ignore love: the arrival of the contraceptive pill in Canada, nudity on Toronto stages and Betty Friedan's The Feminine Mystique on best-seller lists all pointed to an age of revolutionary freedom for women, men and Canadian theatre. Softcover, 198 pp. $22.95.

Believe in People: The Essential Karel Capek
Karel Capek
This selection of Capek's writing, translated into English for the first time, contains his essential ideas. The pieces are animated by his passion for the ordinary and the everyday -- from laundry to toothache, from cats to cleaning windows -- his love of language, his lyrical observations of the world and above all his humanism, his belief in people. His letters to his wife Olga, also published here, rouund out this uplifting, enjoyable, and endlessly readable collection. Softcover, 358 pp. $26.00.
Day out of Days: Stories
Sam Shepard
From one of America's most admired playwrights comes this collection of stories set mainly in the fertile imaginative landscape of the American West. Made up of short narratives, lyrics, and dialogues, Day out of Days sets conversation against tale, song against memory, in a cubistic counterpoint that finally links each piece together. The result is a stunning work of vision and clarity imbued with the vivid reverberations of myth -- Sam Shepard at his flinty-eyed, unwavering best. Hardcover, 282 pp. $32.00.
The Tempest: The Graphic Novel
William Shakespeare
The Tempest is the only Shakespeare play to feature a story of his own creation. It was almost certainly his last solo-authored work, and many think it to be his finest achievement. Now this classic has been brought to life for a new audience in this vividly illustrated graphic novel. Softcover, 141 pp. $21.50.
Romeo and Juliet: The Graphic Novel
William Shakespeare
William Shakespeare's wonderful play is as relevant today as it was when it was written, over 400 years ago. It is arguably his best-known work, containing some of his most famous lines. Now, for the first time, it appears in its entirety as a full-colour graphic novel, capturing all of the beauty, emotion and tragedy of this timeless tale. Softcover, 166 pp. $21.50.
Jane Austin's Guide to Good Manners
Josephine Ross
How to refuse a proposal of marriage; who should lead off the dancing at a country ball; how to address someone correctly; what to wear for a morning walk ... Today such social niceties are largely forgotten or ignored, but they underpin all of Jane Austen's timeless novels and are explored and dealt with in this highly original book. Softcover, 128 pp. $18.00.
A Night in the Cemetery and other stories of crime and suspense
Anton Chekhov
Theatre enthusiasts will be surprised to discover that Anton Chekhov, one of the greatest dramatists of all time, began his literary career as a crime and mystery writer. Presented in English for the first time, these twisted stories of murder and intrigue will satisfy even the most hardboiled of mystery fans while offering generous doses of Chekhov's penetrating insight into the human condition. Softcover, 321 pp. $18.50.
Various Voices: Sixty Years of Prose, Poetry, Politics
1948-2008
Harold Pinter
Various Voices is the only collection of Harold Pinter's prose, poems and political writing to span his career. This new edition includes a remarkable interview in which he reflects on his time as an evacuee in Cornwall during the Second World War, as well as new prose, poems and his Nobel Lecture. Softcover, 304 pp. $28.00.

Three Novels: Molloy, Malone Dies, The Unnamable
Samuel Beckett
Few works of contemporary literature are so universally acclaimed for their expression of the human condition as Nobel Prize-winner Samuel Beckett's seminal three novels. Beckett originally wrote these masterpieces in French in the short time span of 1947 to early 1950, and after publication in Paris rendered them into English. Softcover, 407 pp. $21.50.
New Selected Essays: Where I Live
Tennessee Williams
In addition to his plays, poems, prose, and letters, Tennessee Williams also wrote essays. Erudite, emotional, witty, sly, self-deprecating, self-possessed, sharp, tender, vivid, and charming, these often surprising essays open an enormous picture window on the man and his work. Found here are insights into his creative process, as well as portraits of some of the great writers, directors, and actresses he knew and worked with. Included is an introduction by John Lahr. Softcover, 313 pp. $23.50.

I Live Here
Mia Kirshner et al
I Live Here is a visually stunning narrative, told through journals, stories, images and graphic novellas, in which the lives of refugees an displaced people become at once personal and global. Bearing witness to stories that are too often overlooked, it is a raw and intimate journey to crises in four corners of the world: war in Chechnya, ethnic cleaninsing in Burma, globalization in Mexico, and AIDS in Malawi. Hardcover, 150 pp. $34.00.
Stunt
Claudia Dey
In her debut novel Stunt, Claudia Dey has created a story studded with postcards from outer space, twins, synesthesia, several fires and some accommplished taxidermy. Stunt is part dirge, part cowboy poetry and part love letter to the wilder corners of Toronto and of ourselves. Softcover, 244 pp. $19.95.
Writing: Working In the Theatre
Edited by Robert Emmet Long
Countless playwrights and lyricists have participated in the American Theatre Wing's Working In the Theatre programs. In wide-ranging and dynamic conversations, before enthusiastic audiences, these great talents talk not to an interviewer but with each other, exploring every facet of the writer's work. In this book, more than 85 top artists discuss why they became writers, how the writer interacts with the director, the special challenges of the writer/director, how the writer relates to the actors, the process of workshopping and development, and the relationship between writer and dramaturg. Softcover, 148 pp. $18.95.
Graft: Tales of an Actor
Steven Berkoff
Harry is a dedicated actor, often out of work, rejected and desperate for opportunities to practise his art. Brief moments of success only serve to increase his thirst for fulfillment. In these moving, sometimes harrowing short stories, Steven Berkoff tears the skin off the acting profession to reveal the raw, bleeding reality of the actor's everyday life. Softcover, 158 pp. $17.99.
Foul Deeds
Linda Moore
A professional criminologist, Rosalind works with a cranky private investigator named McBride - a long-time association that has led her from one sordid foray to another in the Halifax crime scene. Her passionate escape is theatre and her latest venture is with a company of out-of-work actors putting on an independent production of Hamlet. It's a fabulous distraction, until the uncanny parallels between life and art begin to unnerve her. Peter King, a respected environmental lawyer dies suddenly. Is it murder? As Roz and McBride delve deeper into the case, it becomes all too clear that there are those who will stop at nothing to ensure their foul deeds stay buried. Softcover, 265 pp. $16.95.
The Uncommon Reader
Alan Bennett
This charming and subversive novella about what happens when the Queen is overcome by bookworm tendencies is hugely enjoyable, offering the perfect argument for reading, written by one of its great champions, Alan Bennett. Hardcover, 124 pp. $24.00.
The Impossible Takes Longer
David Pratt
"The difficult is what takes a little time; the impossible is what takes a little longer," said Fridtjof Nansen, the 1922 winner of the Nobel Peace Prize. Nansen is one of the roughly 250 Nobel laureates quoted in The Impossible Takes Longer, a remarkable assemblage of the insights into the world and the human condition by some of history's wisest men and women. Softcover, 268 pp. $19.95.

The Return of the Player
Michael Tolkin
Griffin Mill knows the world is going mad and all he wants is to escape with his family to an island in the South Pacific. Fifteen years ago Griffin got away with murder and saved his career as a Hollywood executive. However things are starting to fall apart both personally and professionally. Michael Tolkin's The Return of the Player is a brilliantly outrageous and honest portrait of contemporary society gone out of control. Softcover, 240 pp. $16.50.
Divisadero
Michael Ondaatje
Autographed Copies Available in Limited Supply
First Canadian Edition
In the 1970s in northern California, near Gold Rush country, a father and his teenage daughters, Anna and Claire, work their farm with the help of Coop, an enigmatic young man who makes his home with them. Theirs is a makeshift family, until it is riven by an incident of violence that sets fire to the rest of their lives. Divisadero is a multilayered novel about passion, loss, and the unshakeable past. It is Michael Ondaatje's most intimate and beautiful novel to date. Hardcover, 273 pp. $34.99.

Away from Her
Alice Munro
Away from Her is a collection of nine short stories that deal with the substance of adult life. In each one, an unexpected twist or a suddenly recaptured memory can trace the arc of an entire life. Personal histories, both complex and simple, unfold in rich detail in this collection. Softcover, 426 pp. $13.50.
Next Stop Hollywood
Steve Cohen
Short stories were once a rich source of successful movies and significant films. Classics such as Rear Window, High Noon, Psycho, All About Eve and Blade Runner began as short stories. Today, short stories are again becoming an important basis for major motion pictures and television. One reason short stories are making a Hollywood comeback is Next Stop Hollywood, an organization dedicated to finding both new talent and terrific material. Softcover, 336 pp. $18.50.



Make Love!**The Bruce Campbell Way: A Novel
Bruce Campbell
The action of Bruce Campbell's autobiographical novel revolves around his preparations for a pivotal role in the A-list film Let's Make Love!. But things start to go awry when Campbell's attempt to break through the glass ceiling of B-grade genre fare is hampered by a vengeful studio executive and a production that becomes infected by something called the "B movie virus," symptoms of which include excessive use of cheesy special effects, slapstick, and projectile vomiting. Softcover, 353 pp. $19.95.
The Year of Magical Thinking
Joan Didion
From one of America's iconic writers, a book of honesty and passion. Joan Didion explores an intensely personal yet universal experience: a portrait of a marriage - and a life, in good times and bad - particularly thought-provoking to anyone who has ever loved a husband or a wife or a child. Softcover, 227 pp. $17.95.
Reflections in a Dancing Eye: Investigating the Artist's Role in Canadian Society
Joysanne Sidimus & Carol Anderson
Featuring 47 prominant Canadians - artists, politicians, scientists, academics, and business leaders, Reflections in a Dancing Eye is a timely look at the role of the arts and the artists in Canadian society. Part conversation, part memoir, each unique reply begins from the same set of questions. Contributors include June Callwood, Wayson Choy, Evelyn Hart, Karen Kain, Mark Kingwell, Zacharias Kunuk, Silken Laumann, David MacFarlane, Preston Manning, Svend Robinson, Albert Schultz, and Veronica Tennant. Softcover, 403 pp. $32.95.
Mortified
David Nadelberg
Following the same formula that has made the live show a beloved cult hit, Mortified the book takes real childhood journals and documents and edits the entries into captivating, comedic, and cathartic stories, introduced by their now older (and allegedly wiser) authors. Mortified gives voice to the real--and really pathetic--hopes, fears, desires, and creative urgings that have united adolescents for generations. Mortified is an unabashedly addictive, oddly affirming read that will prove irresistible to the dorky fourteen-year-old in everyone. Softcover, 399 pp. $18.99.
An Illustrated Short History of Progress
Ronald Wright
In An Illustrated Short History of Progress, Ronald Wright uses both words and images to show how our modern predicament is as old as civilization, a 10,000-year experiment we unleashed but have seldom controlled. Only by understanding the patterns of progress and disaster that humanity has repeated around the world since the Stone Age can we recognize the experiment's inherent dangers and, with luck and wisdom, shape its outcome. Hardcover, 245 pp. $37.95.

Stretching My Mind
Edward Albee
All throughout his playwriting career, Edward Albee also managed to bring his singular critical force to a large body of nontheatrical prose. Stretching My Mind collects for the first time the author's writings about theatre, literature, the visual arts, and the political and cultural battlegrounds that have defined our times. Here he discusses artistic figures as varied as Samuel Beckett, Carson McCullers, Noel Coward, Lee Krasner, Eugene Ionesco, Louise Nevelson, James Purdy, Lillian Ross, Milton Avery, and Uta Hagen, among others. Hardcover, 294 pp. $33.95.

Tales Of Chekhov: Complete Novels
Anton Chekhov & Constance Garnett
The complete novels of Russian master Anton Chekhov, translated by Constance Garnett, a major English-speaking Chekhov scholar. Collected in a sturdy box-set for safe storage with gorgeous cover art. Softcover, $180.00.

The Human Touch: Our Part in the Creation of a Universe
Michael Frayn
Mankind, scientists agree, is a tiny and insignificant anomaly in the impersonal vastness of the universe. But what would that universe be like if we were not here to say something about it? Would there still be numbers, if there were no one to count them? Or scientific laws, if there were no words or numbers in which to express them? Would the universe even be vast, without the very fact of our tininess and insignificance to give it scale? Conceptual questions of this nature have been the driving force behind many of Michael Frayn's novels and plays. In this book, with wit and lucidicy, he turns to confront them head-on. Hardcover, 505 pp. $39.00.
Dream of Fair to middling Women
Samuel Beckett
Written in a white heat in 1932 when Beckett was just twenty-six years old, Dream of Fair to middling Women offers a rare and revealing portrait of the artist as a young man whose love is divided between to women. Youthfully exuberant and thoroughly influenced by friend and mentor James Joyce, Dream of Fair to middling Women is a work of extraordinary virtuosity. Softcover, 241 pp. $17.95.
I Feel Bad About My Neck
Nora Ephron
With her disarming, intimate, completely accessible voice, and dry sense of humour, Nora Ephron shares with us her ups and downs in I Feel Bad About My Neck, a candid, hilarious look at women who are getting older and dealing with the tribulations of maintenance, menopause, empty nests, and life itself. Hardcover, 137 pp. $26.95.
Consolation
Michael Redhill
Exquisitely crafted and masterfully told, Michael Redhill's haunting new book moves seamlessly between Toronto's past and present, depicting the way time alters the contours of even the things we hold most certain. Consolation evokes the mysteries of love and memory, and what suffering the absence of a beloved truly means. Hardcover, 469 pp. $32.95.
Way of the Peaceful Warrior
Dan Millman
Way of the Peaceful Warrior has become one of the most beloved spiritual sagas of our time. Shared among friends and families, this multimillion-copy word-of-mouth bestseller has been translated into twenty languages and has inspired men and women of all ages worldwide. This special edition of the book, published to coincide with the release of motion picture, includes a new interview with the author about the making of the film. Softcover, 217 pp. $15.95.

HA! A Self-Murder Mystery
Gordon Sheppard
Documentary fiction in the tradition of In Cold Blood and The Executioner's Song, HA! reinvents the audio-visual revolution of the last century. Interweaving photographs, documents, and images with testimony from Aquin's friends and contemporaries, Aquin himself, and the writers and artists who influenced him, this intriguing novel takes the reader on a Joycean tour of a metropolis in the midst of poliltical and cultural turmoil. Softcover, 865 pp. $27.95.

Don't Eat This Book: Fast Food and the Super-Sizing of America
Morgan Spurlock
For thirty days, Morgan Spurlock ate nothing but McDonald's as part of an investigation into the effects of fast food on American Health. The resulting documentary earned him an Academy Award Nomination and broke box-office records worldwide. But there's more to the story, and in Don't Eat This Book, Spurlock examines everything from school-lunch programs and the marketing of fast food, to the decline of physical education. Don't eat this groundbreaking, hilarious book--but if you care about your country's health, your children's, and your own, you'd better read it. Softcover, 309 pp. $18.50.

The Year of the Jouncer
Simon Gray
Like Simon Gray's previous best-seller, The Smoking Diaries, this new book has the rare ability to make you laugh and ponder the sad mysteries of mortality -- sometimes do both at the same time. Here, contained within these joyful, perceptive, compassionate pages, is the chronicle of an extraordinary Year of the Jouncer. Hardcover, 282 pp. $32.95.
Elements of Style
Wendy Wasserstein
From Pulitzer Prize-winning playwright and author of the essay collection Shiksa Goddess, a dazzling debut novel, a comedy about New York's urban gentry living in a post-9/11 world. As Elements of Style opens out, we see a madcap mosaic of the social lives and mores of twenty-first century Manhattan - of romance, work, family, and friendship. Satiric, fierce, touching - and deliciously Wasserstein. Softcover, 323 pp. $19.95.
The Portable Dorothy Parker
Marion Meade
Packed within this delightful volume you will find classic short stories such as Big Blonde, The Wonderful Old Gentleman, and Mr. Durant, as well as poetry, articles, criticism, book reviews, and letters. Softcover, 626 pp. $24.00.
The Song of Kahunsha
Anosh Irani
It is January 1993 and Bombay is on the verge of being torn apart by racial violence. Ten-year-old Chamdi has rarely seen the outside of his orphanage, and entertains an idyllic fantasy of what the city is like--a paradise he calls Kahunsha, "the city of no sadness." But when he is caught up in the beginnings of the savage violence that will soon engulf the city, his dreams confront reality. The Song of Kahunsha is a compelling story of hopes and dreams, and of the fragility of childhood innocence. Hardcover, 308 pp. $29.95.
Madea's Uninhibited Commentaries on Love and Life
Tyler Perry
Madea has lived a quite a life, and she has some stories to tell -- and they're all here. In this book Madea covers every topic you want to here her on, from the art of flirting, to love and marriage and raising kids, to beauty tips, the healthy choice of a deep fried diet, and her thoughts on the Bible, and pretty much everything else. Hardcover, 254 pp. $31.50.
How Happy to Be
Katrina Onstad
How Happy to Be is an engaging, shrewdly observed story about a woman searching for something real in the celebrity-driven, auto-referential world we live in, and figuring out for herself that elusive ideal of happiness. Softcover, 291 pp. $24.99.


Stretching My Mind
Edward Albee
All throughout his playwriting career, Edward Albee also managed to bring his singular critical force to a large body of nontheatrical prose. Stretching My Mind collects for the first time the author's writings about theatre, literature, the visual arts, and the political and cultural battlegrounds that have defined our times. Here he discusses artistic figures as varied as Samuel Beckett, Carson McCullers, Noel Coward, Lee Krasner, Eugene Ionesco, Louise Nevelson, James Purdy, Lillian Ross, Milton Avery, and Uta Hagen, among others. Hardcover, 294 pp. $33.95.

Son of a Witch
Gregory Maguire
Ten years after the publication of Wicked, beloved novelist Gregory Maguire returns to the land of Oz. There he introduces us to Liir, an adolescent boy last seen hiding in the shadows of the castle after Dorothy did in the Witch. Bruised, comatose, and left for dead in a gully, Liir is shattered in spirit as well as in form. But he is tended at the Cloister of Saint Glinda by the silent novice called Candle, who wills him back to life with her musical gifts. For the countless fans who have been dazzled and entranced by Maguire's Oz, Son of a Witch is the rich reward they have been waiting for. Hardcover, 337 pp. $36.95.

Lord Malquist & Mr. Moon
Tom Stoppard
Tom Stoppard's first novel, originally published in 1966 soon after the premiere of his runaway success, Rosencrantz and Guildenstern are Dead, is a dazzling fantasy set in modern London. The cast includes a penniless, dandified Malquist with a liveried coach, his Boswellian biographer, Moon, who frantically scribbles as a bomb ticks in his pocket, a couple of cowboys, a lion who's banned from the Ritz, an Irishman on a donkey claiming to be the Risen Christ, and three irresistible women. Softcover, 192 pp. $18.50.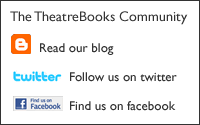 See also: