Playwright Judith Thompson wins Walter Carsen Prize for Excellence in the Performing Arts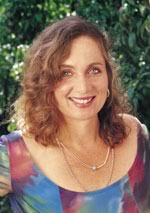 Ottawa, August 7, 2007 – The Canada Council for the Arts announced today that playwright Judith Thompson is the winner of the 2007 Walter Carsen Prize for Excellence in the Performing Arts. The $50,000 prize, administered and presented by the Canada Council for the Arts, recognizes the highest level of artistic excellence and distinguished career achievement by Canadian artists who have spent the major part of their career in Canada in theatre, dance or music....
In awarding the prize to Ms. Thompson, the committee said:
"Possessed of one of the most dynamic and unique theatrical voices anywhere, Judith Thompson has created a corpus of plays of singular power and originality over the past quarter-century. This Canadian visionary, whose often disturbing work never leaves audiences unmoved, continues to break new ground even as her plays are produced, anthologized, and honoured across the nation and the world. Along with her significant achievements in writing for stage, film and radio, she is increasingly influential as a theatre director, educator and mentor. Judith Thompson has sustained artistic excellence across a distinguished career with the promise of more to come and is a worthy recipient of the Walter Carsen Prize.
From the Canada Council website. Photo of Judith Thomson by David Laurence.