Daniel MacIvor: 2006 Governor General's Award-winner - Drama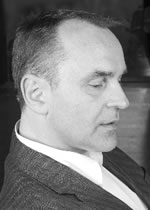 A dazzling display of virtuosity and honesty, these plays demonstrate the author's consummate theatricality, as well as his compelling humanity. Journeying from the archetypal male world of Never Swim Alone to the dynamic female world of A Beautiful View, this collection is quintissential MacIvor, breathtakingly innovative and overwhelmingly recognizable.

I Still Love You: Five Plays by Daniel MacIvor
Daniel MacIvor
Never Swim Alone is a competition. "If you let it, compassion will kill desire. Especially the desire to be first. And being first, my friends, is the point." The Soldier Dreams is a darkly comic play about life, death and grief. As a young man, David lies dying of AIDS as his family gathers around his bed trying to understand his delirious mutterings. While the living struggle to find the meaning in David's dying words, MacIvor takes the audience inside David's imagination to recapture significant moments in his life. In You Are Here, You are about to meet Alison, who searches her life for meaning. In a series of luminous encounters, we're drawn into Alison's world: love that fades, hopes that die, and enduring friendship that offers the promise of redemption. In On It is a spiralling narrative about a dying man trying to make plans for the end, a pair of lovers trying to make it work and two men trying to make a play. A world where accidents happen. A story about control. A play that keeps its options open. Softcover, 250 pp. $29.95.