Awards
$100,000 Siminovitch Prize in Theatre Awarded to Toronto Playwright, Daniel MacIvor
MacIvor selects BC Playwrights as Protégés
From the Siminovitch website.
TORONTO, October 27, 2008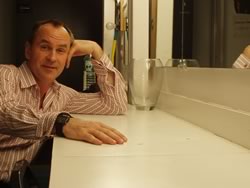 BMO Financial Group announced that Toronto playwright Daniel MacIvor was named the 2008 recipient of the Elinore & Lou Siminovitch Prize in Theatre, Canada's largest annual theatre award. MacIvor was chosen from a short list of five finalists including Morwyn Brebner (Toronto, ON); Daniel Danis (St-David de Falardeau, QC); Colleen Murphy (Toronto, ON); and Larry Tremblay (Montreal, QC). They were selected from 26 nominated Canadian playwrights.
"In choosing Daniel MacIvor as the recipient of the 2008 Siminovitch Prize, the jury wanted to recognize the voice he gives through his plays to those for whom solitude provides a perception of the world through a different set of optics," explained Leonard McHardy, Jury Chair. "Daniel's playwriting brings to the stage moments in life for which there are no words, exploring those things that escape categorisation by language."

Inaugural Leonard McHardy and John Harvey Award
The Toronto Alliance for the Performing Arts (TAPA) is pleased to announce that a new annual award will also be presented at the Dora press conference: the Leonard McHardy and John Harvey Award (LMJH Award), recognizing the important work of theatre, dance and opera administrators. The winner will receive a cash prize of $1000 and a plaque awarded by TAPA through the generous sponsorship of Elizabeth Comper.
Elizabeth Comper spent 10 years on the Board of the Tarragon Theatre, two of them as Chair. Her other many notable charitable works include playing a central role in founding and developing Canada's largest annual arts award as Chair of the Founders Committee of the Elinore & Lou Siminovitch Prize in Theatre.
Leonard McHardy and John Harvey are the celebrated owners of Toronto's Theatrebooks which they co-founded over 30 years ago in 1975. A bookstore specializing in theatre, it is one of the longest surviving independent bookstores in the country. Among his numerous volunteer activities, Harvey has served as a Dora Juror and is a current member of Riverdale Farm's Advisory Council. McHardy is currently Board President for Necessary Angel Theatre Company and Jury Chair of the Siminovitch Prize in Theatre. In 2006, as a couple, they were bestowed a Harold Award from the Toronto theatre community.
In naming the award after Leonard McHardy and John Harvey, Ms Comper noted, "Leonard and John are role models in their support of the arts and in particular the theatre community. I wanted them to be recognized for everything they do and for everything they stand for."
The recipient of the inaugural LMJH Award is Jim Lefrancois, Artistic Producer of Buddies in Bad Times Theatre.
This is a excerpt from the press release prepared by the Toronto Alliance for the Performing Arts (TAPA).

Playwright Judith Thompson wins Walter Carsen Prize for Excellence in the Performing Arts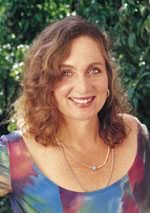 Ottawa, August 7, 2007 – The Canada Council for the Arts announced today that playwright Judith Thompson is the winner of the 2007 Walter Carsen Prize for Excellence in the Performing Arts. The $50,000 prize, administered and presented by the Canada Council for the Arts, recognizes the highest level of artistic excellence and distinguished career achievement by Canadian artists who have spent the major part of their career in Canada in theatre, dance or music....
In awarding the prize to Ms. Thompson, the committee said:
"Possessed of one of the most dynamic and unique theatrical voices anywhere, Judith Thompson has created a corpus of plays of singular power and originality over the past quarter-century. This Canadian visionary, whose often disturbing work never leaves audiences unmoved, continues to break new ground even as her plays are produced, anthologized, and honoured across the nation and the world. Along with her significant achievements in writing for stage, film and radio, she is increasingly influential as a theatre director, educator and mentor. Judith Thompson has sustained artistic excellence across a distinguished career with the promise of more to come and is a worthy recipient of the Walter Carsen Prize.
From the Canada Council website. Photo of Judith Thomson by David Laurence.

Daniel MacIvor: 2006 Governor General's Award-winner - Drama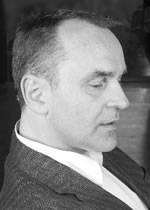 A dazzling display of virtuosity and honesty, these plays demonstrate the author's consummate theatricality, as well as his compelling humanity. Journeying from the archetypal male world of Never Swim Alone to the dynamic female world of A Beautiful View, this collection is quintissential MacIvor, breathtakingly innovative and overwhelmingly recognizable.

I Still Love You: Five Plays by Daniel MacIvor
Daniel MacIvor
Never Swim Alone is a competition. "If you let it, compassion will kill desire. Especially the desire to be first. And being first, my friends, is the point." The Soldier Dreams is a darkly comic play about life, death and grief. As a young man, David lies dying of AIDS as his family gathers around his bed trying to understand his delirious mutterings. While the living struggle to find the meaning in David's dying words, MacIvor takes the audience inside David's imagination to recapture significant moments in his life. In You Are Here, You are about to meet Alison, who searches her life for meaning. In a series of luminous encounters, we're drawn into Alison's world: love that fades, hopes that die, and enduring friendship that offers the promise of redemption. In On It is a spiralling narrative about a dying man trying to make plans for the end, a pair of lovers trying to make it work and two men trying to make a play. A world where accidents happen. A story about control. A play that keeps its options open. Softcover, 250 pp. $29.95.