TheatreBooks brings down the curtain
After a run of nearly forty years, co-founders, John Harvey and Leonard McHardy reluctantly announce that TheatreBooks will close.
Despite our best efforts to adapt and despite our regular re-investment in the business, the time has come for us to accept the changing retail landscape.
This is a decision which has been enormously difficult to make. It is particularly so, when we consider the extraordinary relationship we have had the good fortune to develop with so many people in the commuity we have served: actors, playwrights, designers, authors, technicians, filmmakers and the theatre and film loving public.
Our involvement with the education community at all levels has gone beyond the simple role of booksellers to bring us to a very deep feeling of being a part of formative change in the lives of students.
We have had a wonderful opportunity to employ exceptional staff, each of whom contributed to the store in ways that always benefitted our customers while strengthening the store.
Last but definitely not least, thank you to our suppliers.
To each and every one who has supported us throughout the years, a heartfelt thank you and a hugo BRAVO!!!
Yes, we will have a closing sale in the store starting Saturday, June 28.

Closed Sundays during July
Please note the store will be closed on Sundays and closing at 5 on Saturdays during July.

Store hours
Monday to Friday 10 to 5 pm.
July Saturday 10 to 5 pm. (note early closing)
CLOSED Sundays in July.
About TheatreBooks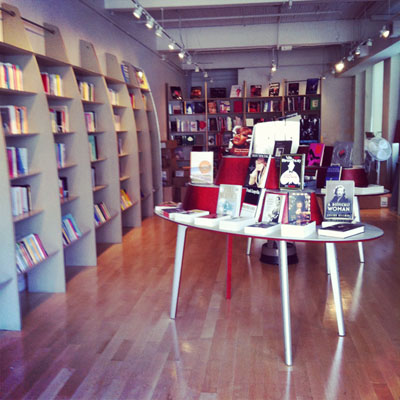 TheatreBooks is located at 101 Spadina Avenue, one short block north of King Street. Get directions to the store, and information on how to reach us.